Death Of The Family
Batman v2 #13
After 1 year of absence and having left his face behind (literally), the Joker comes back. His return is heralded by sinister omens
First thing he does, he walks into the police central to take back his face (again, literally), terrorizing and killing many policemen in the process and revealing he was able to slip into Commissioner Gordon's home unnoticed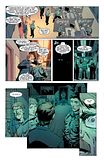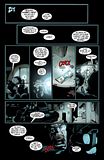 Then, while the Bat-family is worrying over his return, he kidnaps the son of his very first victim, uses him to reveal live in the newschannel his next target (who is none other than Gotham City's mayor) and kills him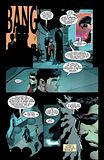 Exceptional measures are taken to make sure Mayor Hady survives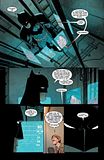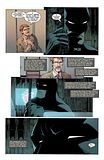 All for nothing, since, thanks to a new chemical creation of his, Joker manages to kill him and most of his security detail without even showing up, proving he is ore dangerous than ever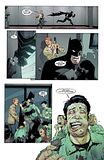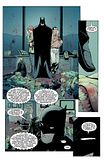 Finally, the killer clown has Harley Quinn (dressed as the clown prince of crime's former identity, the first Red Hood) lure Batman to the ACE chemical plant (where the Joker was born) into a trap, just so the Caped Crusader could learn what the Ace Of Knaves plans to do. And, while the Dark Knight is busy, Joker is free to attack Alfred.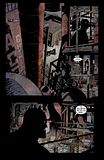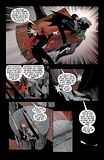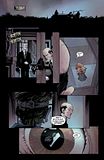 Batman v2 #14-15:
After escaping Joker's acid deathtrap, Bruce comes home only to find out that the Clown Prince has left him an audio tape that has a recording of him taunting Alfred who's eyes have been seemingly burned out by acid according to the killer clown to Bruce's horror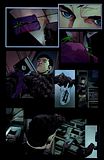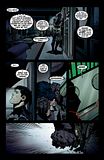 Immediately after listening to the tape Batman goes to Gordon's home who he attempts to put under his own protection. Unfortunely, it turns out to be too late since The Joker has already gotten to him and would've killed him if not for Batman being there. We then learn from Batman while he's talking to Nightwing that The Joker is now targeting the entire Bat Family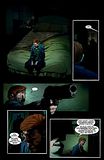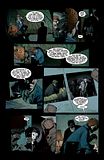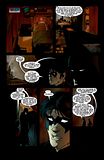 Batman deduces Joker's location which turns out to be the first place they first fought and as he arrives he finds the Clown Prince waiting for him. As the two talk, The Joker then reveals his true motivation for coming back to Gotham and why he's targeting the Bat Family while subduing Batman in the process with the trap he setup for him.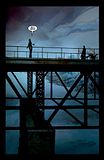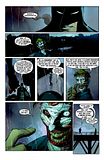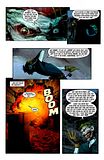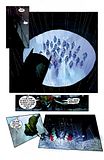 After taunting Batman he has his henchmen take out the GCPD then attack Batman but their efforts prove unsuccessful against The Dark Knight who is seems to have The Joker beaten. However, being one step ahead of Batman already we then discover that he's poisoned Batman with his joker toxin and then proceeds to kick Batman into the river knocking him out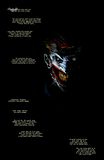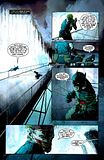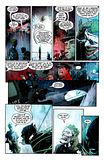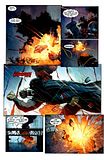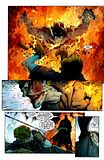 Still affected by Joker's toxin we see the nightmare Bruce has about The Joker as he then wakes up inside his Batcave having been rescued by his Bat Family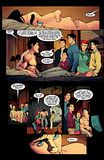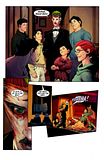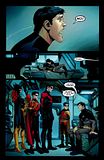 Recalling a past battle with The Joker still very early into his career as Batman, he reveals to the Bat Family that he found Joker's card inside the Batcave which suggests that The Joker may have snuck inside by holding onto the Batboat unknowingly to even him and would explain how The Joker would know all about everyone in the Bat Family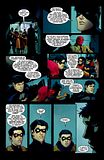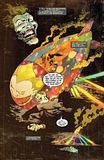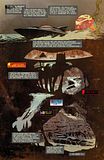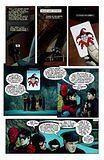 Batman follows the clues the Joker left behind for him that lead back to Arkham Asylum where's set up his celebration party for him and also learns that Joker's been in control of the Asylum the entire time behind the scenes for a while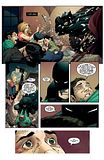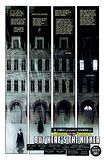 Killed all the top lieutenants of each crime family within Gotham including Penguin's body guards easily just to send a message. He then convinces the Penguin to join him in his twisted party that he's planning for Batman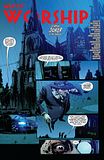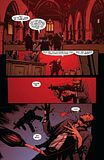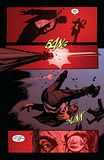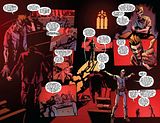 Convinces The Riddler next to join his twisted celebration party for Batman and despite his impressive genius intellect (that's proven to match Batman's) even The Riddler couldn't understand the Clown's Prince's plans due to how sick and twisted they are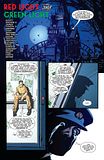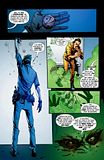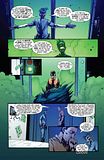 Suicide Squad #14-15:
Has his henchmen spray the air resulting in poisonous raindrops (a variation of his joker gas) that knocks out Amanda Waller and her Suicide Squad then bargains with Harley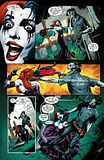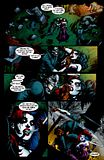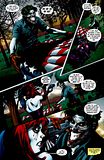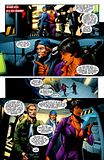 Takes out Harley Quinn by surprise attack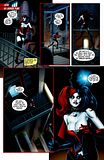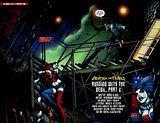 After capturing and defeating Harley Quinn he then locks her up in his private dungeon revealing to her that she's one of many Harley Quinn's that have come before her that have failed to live up to his twisted standards. To Harley's credit however she's able to narrowly escape impressing the Clown Prince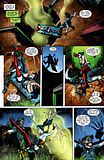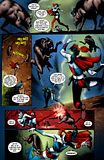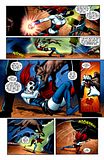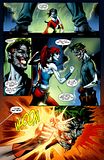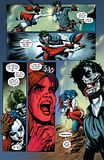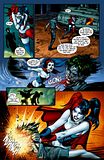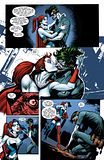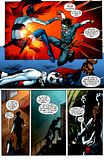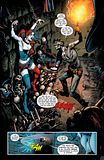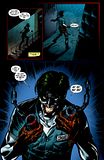 Catwoman #13-14:
Taunts and stalks Catwoman from the shadows by showing her something from her past as a child that brings back memories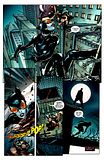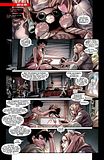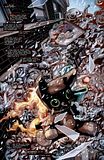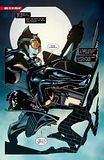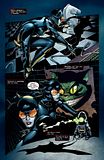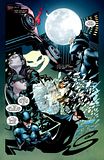 He then sets up a trap for her by playing up on her sympathy to save the children he's taken hostage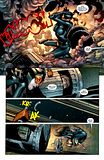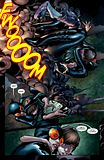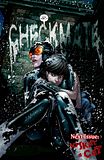 Forcing her to choose between saving the kid or herself, Catwoman decides to save the kid and decides to go through the Joker's "hell" trap he has planned for her which results in Selina being knocked out for several hours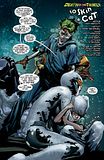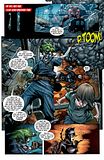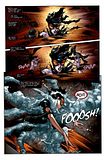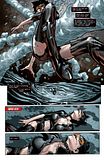 After waking up with her clothes already torn The Joker provides her with a new suit that he's laced with a chemical that makes her entire body go numb then explains why he's come after her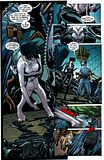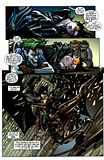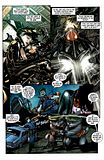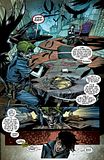 He then gives her the cure to the chemical he's affected her with and leaves a message for her that's "written" all over her body
After taking Catwoman by surprise again and toying around with her, he finds out that she has no interest in Batman (or rather she lies about it) which results in The Clown Prince losing interest in her since she has no further use and he decides to leave her alone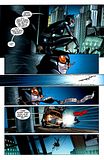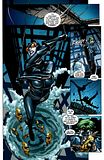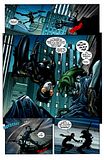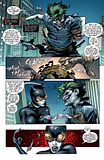 Red Hood & the Outlaws #14-18
Stalks Jason from the shadows then sets him up for a crime he didn't commit also forcing Jason to confront a painful moment from his past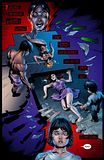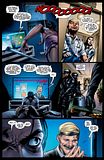 Ambushes & captures Jason by knocking him out with gas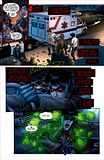 Injects Jason with a toxin that paralyzes his entire body temporarily then knocks Jason out again via an electrical booby trap he placed inside his crowbar that Jason gets ahold of it. In addition, he's somehow able to find a Red Hood helmet to Jason's own surprise (see below what the Joker did to it)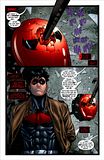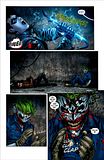 Forces Jason to re-live his painful childhood memories again as he taunts and lures him into a trap that's successful in capturing him alongside Tim Drake (Red Robin)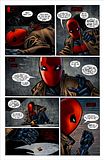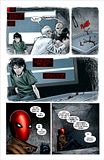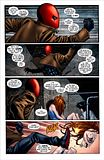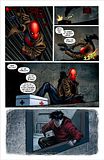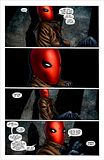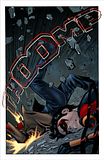 In the later aftermath of the storyline, he booby traps Red Hood's helmet and implants a holographic message to Jason who is KOed by the Joker's toxic gas unknowingly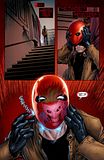 We then find out that the Joker has also painted acid into Red Hood's mask burning his face on top of still feeling the effects of Joker's toxin resulting in being nearly killed (again) if not for Alfred saving his life. In addition, thanks to Joker's toxin Jason is trapped inside his own mind fighting a losing battle against the killer clown who he's hated for so long and only manages to win via an assist from his former All-Caste teacher Ducra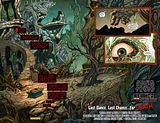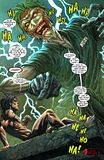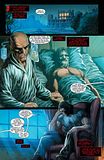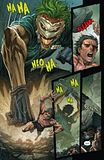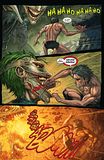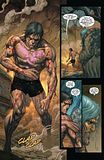 Teen Titans v4 #14-16
Kidnaps Red Robin (off panel) and leaves a twisted message for the rest of the Teen Titans to find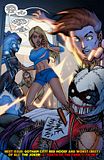 The Teen Titans come to Gotham to find out what happened to their leader only to find out from Batgirl that Red Robin's very likely been taken by the Joker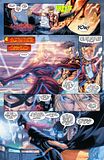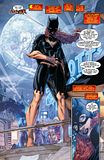 After waking up in The Joker's trap, Red Robin is taunted by The Joker who reveals his true plans for him and his Titan teammates who he deviously used to help spread his joker toxin infecting dozens of people in Gotham and turning them against the Titans and the Outlaws (Starfire & Arsenal) as well.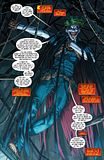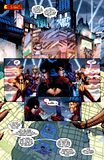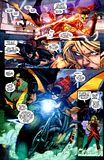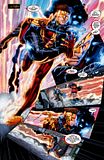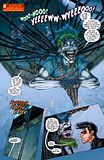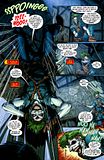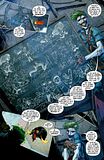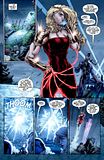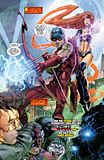 Having captured both Red Robin & Red Hood, he forces them into fighting each other by threatening to kill their father's that he's captured if they didn't. However, deducing that The Joker was just bluffing, Red Robin is able to turn the tables on the Joker temporarily with Red Hood seemingly finishing off the killer clown. Unfortunely for them, he's already one step ahead of them both as he once again catches them off guard with a booby trap he set up in advance for the red dynamic duo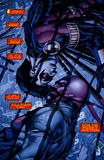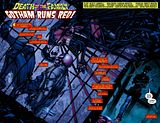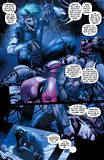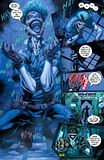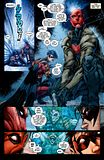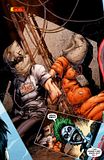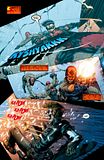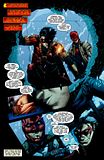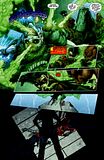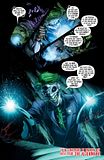 Batgirl v4 #14-16:
Lured to the Joker's location by her brother James Gordon Jr. who warns her that the Joker has their mother captive, Batgirl arrives to find out that the Joker has her mother in a deathtrap and was waiting for her all along with a sick marriage proposal in mind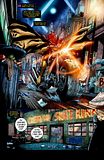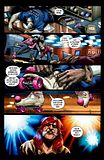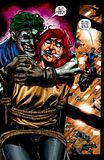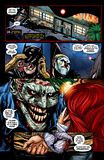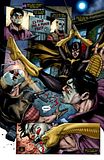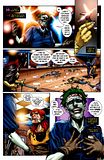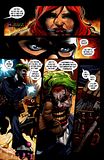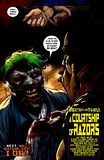 Wanting to make sure Batgirl accepts his twisted proposal he then threatens to kill her mother if she doesn't go along with the plan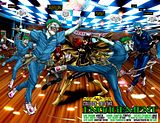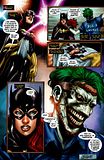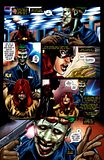 Thinking she has a chance to take the mad clown out, Batgirl attacks the Joker when his back is turned and beats him down then threatens to end the clown's life only to find out that the Clown Prince is already one step ahead having snipers on the rooftops watching their every move and placing her back within his mercy again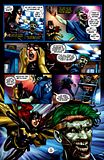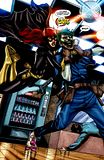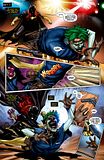 Afterwards Joker gives her instructions to follow which basically includes wedding preparations he's made for her to follow through with as she then meets him at the altar and with a twisted prenup in mind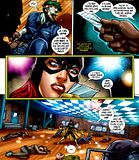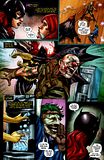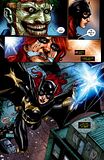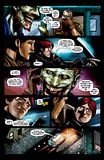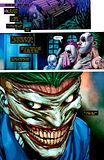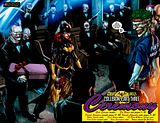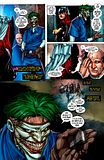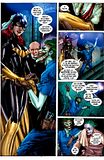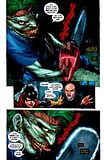 Batgirl is yet again able to turn the tables on the Joker once James Gordon Jr. comes to her indirect aid. However, it turns out that her brother hasn't come to her rescue after all and betrays her as he then leaves in somewhat of a stalemate with the Joker while leaving his sister Batgirl behind for the Joker to take captive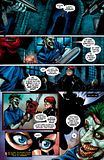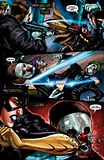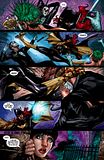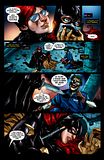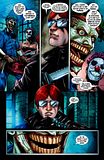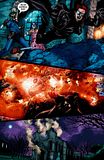 Nightwing v2 #14-16
Ambushes and kills Jimmy (also a good friend to Dick) the head trainer for Haly's Circus owned by Dick Grayson then leaves him tied up on the Amusement Mile gate just to send a message to Nightwing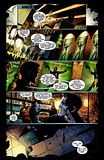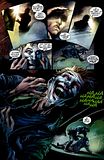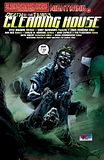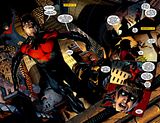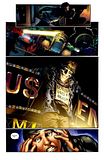 Breaks Raya Vestri (Dick's childhood friend who turned into an enemy) out of Blackgate prison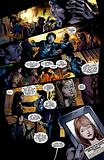 It turns out his plan is to pit Raya against Nightwing by brainwashing her with his joker toxin after cleverly luring Nightwing to his location. Despite Nightwing administering an antidote for the lethal toxin, its still not enough to save Raya as her body breaks down and she's killed due to the lethal Joker toxin. We then see the message Joker left on her body for Nightwing to discover luring him to Amusement Mile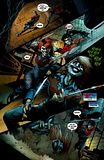 Once Nightwing arrives at Amusement Mile where Haly's Circus used to be, he first infects Dick with his Joker toxin via gas throwing Dick off balance then sets off a series of explosions weakening Nightwing. Afterwards, to Nightwing's horror the Joker reveals that he's not only tracked down every member from Haly's Circus but has also jokerized them as they turn against Nightwing who is too weakened and unwilling to fight back against them which ends with him being captured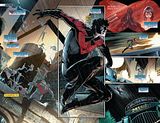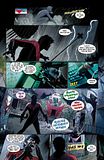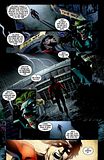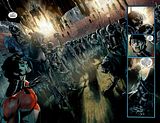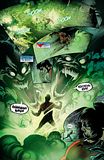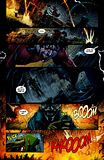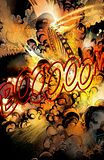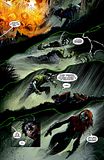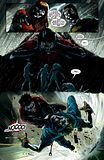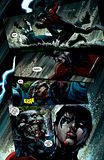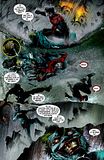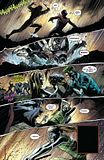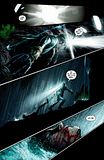 Batman & Robin v2 #15-16
Captures Robin by using hyenas to attack him that have toxin sprayed on them which is powerful enough to knock him out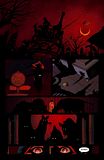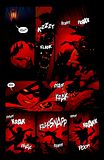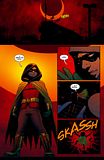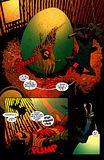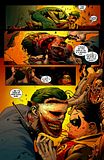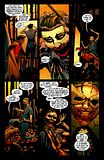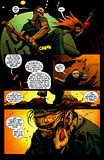 Drops Robin into a locked pit full of bugs and forces him to fight a jokerized Batman to survive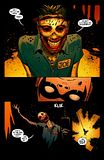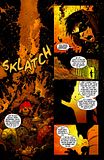 After defeating Batman in a prolonged battle, it turns out Joker has kidnapped and jokerized a martial artist master named Toshiro Matsu and dressed him up in a Batman costume to battle Robin who was completely unaware that it wasn't his real father. Thinking that the Joker had won and succeeded in taking complete control over Batman plus unwilling to kill his own father, Robin offers himself as a sacriface to be killed instead out of love but is saved by the Joker who finally reveals his cruel joke to the boy wonder who's then gassed and captured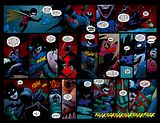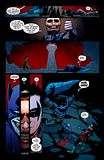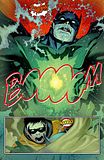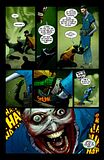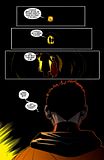 Batman v2 #16-17 (Conclusion)
After successfully passing The Joker's trials and fighting through a few of his rogues, Batman finally arrives to the throne room the Clown Prince has set up for him then forces the Dark Knight to watch while he sentences innocents he's dressed up like his Justice League teammates to torture and death. Fortunately for the innocents, Batman is able to cut the power preventing anymore deaths temporarily and thought to have foiled the killer clown's plans. To Batman's surprise however, Joker shows his trump card as he reveals that he's captured the Bat Family and hidden them some place where even Batman would never find them unless he submits to the mad clown's demand of taking his rightful place on the "throne" which turns out to be an electric chair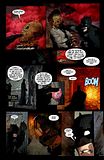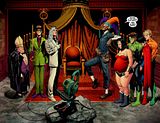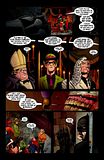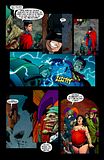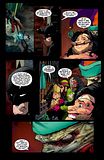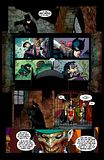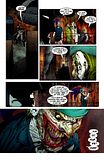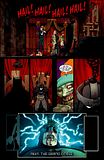 Able to outwit Penguin, Two-Face, and even the genius Riddler as he's shown to be several steps ahead of them all already and ultimately has them at his mercy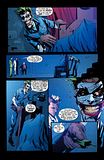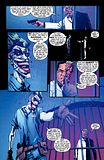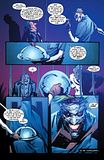 As he wakes Batman up from unconsciousness, we see that Joker has successfully captured the entire Bat Family that are tied up and including Batman himself as we see him taunting the Dark Knight. The Joker then shows his true intentions when its revealed that everything he's done to the Bat Family was all just a twisted joke as Robin points out just to get to Batman.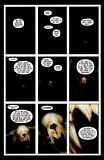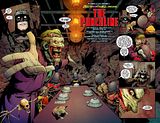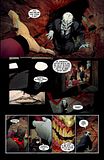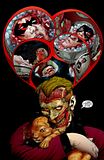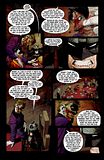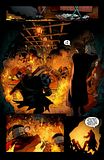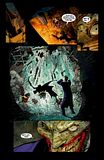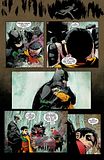 We then see Joker's final booby trap go off via detonating his mutated kitten that's filled with joker toxin which jokerizes the entire Bat Family who then turn and fight one another with Alfred calming them down. We also see the last confrontation between The Clown Prince of Crime and The Dark Knight in the story with the Joker deciding his own fate as he's finally cornered and ultimately beaten by Batman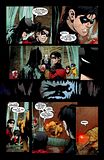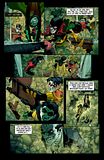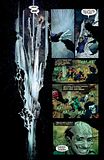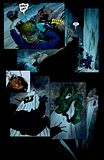 Recalling a secret memory that he's never told anyone, Bruce reveals to Alfred that the Joker always knew that he was Bruce Wayne yet simply never cared since Batman is his one true obsession and the main source of fun for him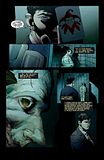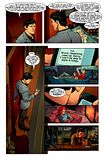 As Bruce identifies the missing element in Joker's toxin we see that the Joker is the one who actually gets the last laugh when The Clown Prince's punchline finally is told in his own unique way...